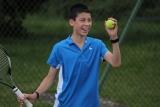 Felsted Summer School offers a dedicated programme of lessons, academies, activities, trips and social events that are tailored to each child to ensure the best experience possible. We have two programmes to suit those who wish to learn more English and for those whose English is already at a good level. It is also a perfect taster for those thinking about a full time British boarding school education.
Set in the beautiful, safe and secure surroundings of a traditional English village, Felsted is close to the cultural centres of London and Cambridge. Students are encouraged by dedicated and well-trained staff, who will ensure individual language and social needs are fulfilled.
Escorted transfers from most airports and all activities are included in the price.
*Special Features*
A Junior Programme exclusively for students aged 8-12.
A Global Studies Programme, allowing students who already speak English as a first language to fully immerse themselves in the Summer School ethos.
Dedicated Academies: options include international relations, science, maths, music, science, maths and more!
More detailed information can be found here:
https://www.felsted.org/summer-school/welcome
If you would like to apply for a place at Felsted International Summer School, please complete an online registration form at the following address:
https://www.felsted.org/summer-school/bookings-enquiries