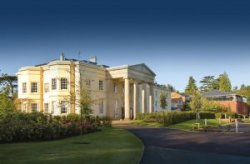 Summer Courses at Concord College aim to provide students with the foundation for academic success. With access to a brand new 21-science laboratory, purpose built English teaching facility and a wide range of sports, outdoor and arts activities; Concord is the ideal place for students to spend their summer.
Our summer courses aim to improve academic skills and knowledge, increase individuals' confidence, experience the British way of life and make lasting friendships from around the world.
For our students aged 10 – 17 we offer courses in English (as a foreign language), Science & Maths or Future Leaders. Students aged 10 - 12 join our Junior courses and students aged 13 - 17 join our Senior courses.
Our English courses aim to improve English skills and cover general English, speaking, reading, writing, listening, project work and British culture and are combined with 2 Integrated Learning activities and 2 Concord Plus options.
Our General Science courses cover Biology, Chemistry, Physics & Maths and are very practical-based putting classroom theory to the test in our 21 science laboratories. They are combined with 2 Integrated Learning activities and 2 Concord Plus options.
Our Select Science courses are aimed at students aged 15-17 who are about to start their A-level (or equivalent) studies. This course focusses on 2 key subjects and students can select Biology & Chemistry, Chemistry & Physics, Physics & Maths or Biology & Maths combined with 2 Concord Plus options.
Our Future Leaders course, with Public Speaking and Debating, is for students aged 13-17 and aims to improve confidence in presenting to the public and debating skills
and is combined with 2 Concord Plus options.
For students aged 16-18 we offer a University Preparation course for those interested in pursuing a degree at a top-level university in Economics, Finance, Accounting &
Business Management (EFAB-M), Engineering or Medicine (and Biomedicine). This course includes lectures, personal statement workshops and interview skills.
Students are accommodated on campus in boarding residences which are all single bedrooms, all boys or all girls and arranged by age. Our older students will have private bathrooms with our younger students sharing bathroom facilities with 3 to 4 other students. We have our own medical centre which is managed by a team of dedicated nurses. Students are supported and cared for by a Safeguarding & Pastoral Team.
See our video available here https://youtu.be/BZKgviod4D4