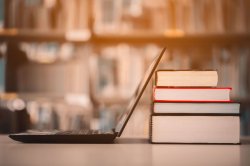 World Scholars Academy combines world-elite instruction with enriching educational experiences. Explore your passion for learning with the world's most accomplished educators and connect with other enthusiastic students from around the globe.
Online programs are available for middle and high school students interested in succeeding in leading academic disciplines including Business, Medicine, Law, Engineering, Computer Science, Mathematics, International Relations, and Career Exploration.
Online Course Elements
-20 hours of live instruction
-Two one-on-one tutorials
-Course project
-Daily assignments
-Directed group work
-Individualised academic feedback and guidance
-Take-home continuing study exercises and resources
-Letter of recommendation for university applications and work experience from your instructor (upon satisfactory participation)
-Lifetime access to video recordings of each class
-Course completion certificate
Please visit our website for additional programme details.