The Summer Schools & Summer Courses Directory was set up in 2007 to provide a service for people searching for summer schools or courses online. There are many great courses available, in the UK and elsewhere, but internet searching can be both time consuming and frustrating, and may not always come up with the best options.
Now one of the UK's biggest directories of Summer Schools & Summer Courses, the website provides information about hundreds of different courses, and you can easily filter your search by subject, age and location. Listings are FREE to all summer schools and paid options are also available.
The Summer Schools & Summer Courses directory is owned and operated by Contrada Ltd, a small business based in Oxford, UK. The directory is a listings site, and Contrada Ltd has no responsibility for any aspect of the courses listed.
Meet the team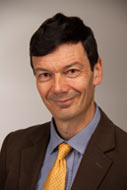 Tim Ault
Tim started his career as a teacher, working in UK schools and abroad. He has taught classics, EFL and computing! For the last ten years, he has run the web development and software company Alberon.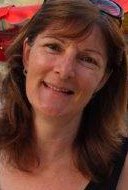 Denise Ault
Denise has worked in publishing and rural development as a project manager and marketeer, and is now in engaged in Contrada's marketing and future development.
Contact Us
Telephone: 01865 263293
Postal Address
Contrada Ltd.
The Wheelhouse, Angel Court,
81 St. Clements Street
Oxford
OX4 1AW
Website
Contrada Ltd. is a company registered in England & Wales with company number 06482716.
Visit our other websites